Skip to Content
Thank You for Your Interest in the Baltimore County Police Memorial Fund Inc – "The Fund"
The Fund is dedicated to providing and maintaining a memorial to honor those officers of the Baltimore County Police Department who have made the ultimate sacrifice in service to the community. Additionally, the Fund supports existing scholarships administered by the Fraternal Order of Police Lodge 4, honoring the memory of these officers.
The fund financed the effort to enhance the existing Memorial to make it more accessible for visitors and ceremonial events conducted at the site. The Fund remains active to provide the necessary support for modifications, improvements, and to support any effort that honors the fallen officers, their families, and co-workers.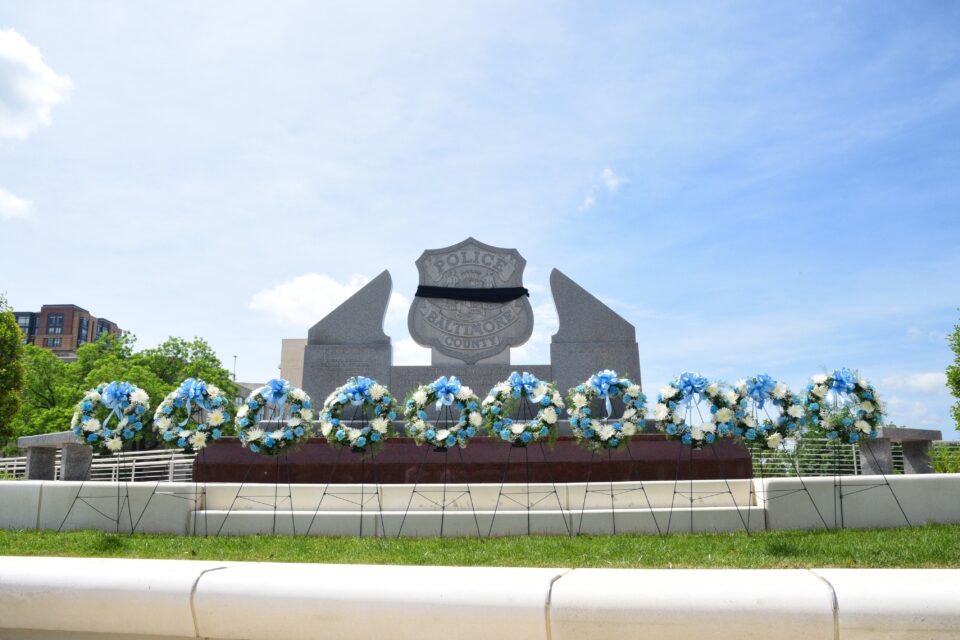 Consider Donating Today
Just as the Memorial is perpetual, the Fund considers its effort to be perpetual in providing. A private moment touching our past, present, and future and honoring all of our officers.
A motivating factor in the effort was an inquiry made by Mrs. Joan Prothero, the mother of Sgt. Bruce Prothero, who asked about the feasibility of making the Memorial accessible. Our efforts pale in contrast to the loss suffered by the Prothero family, and the families of each of our fallen heroes.
The Fund is a 501 © (3) tax-exempt organization.
Donations may be mailed to:
Baltimore County Police Memorial Fund, Inc.
9304 Harford Road
Baltimore, MD 21234-3109