Skip to Content
FOP Tags From the Baltimore County Fraternal Order of Police
The Baltimore County Fraternal Order of Police helps active and retired members obtain FOP license plates in Baltimore County and surrounding areas. Members are eligible to get license plates through the Maryland State FOP Lodge and Pennsylvania State FOP Lodge. Associate Members of the Fraternal Order of Police are eligible for Associate Member license plates. We are committed to our members and strive to make applying, processing, and obtaining the plates as quick and convenient as possible. We will guide you through the process and give you the resources and information you need.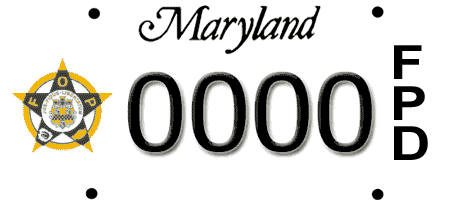 How to Get FOP Tags in Maryland
Maryland State FOP license plates are offered for Class A, E, and M vehicles and motorcycles. Here's how you can attain yours:
File an application on a weekday at the FOP office between 9 am and 3 pm.
Bring or mail a readable copy of a vehicle title, permanent tag, or temporary tag proving full or co-ownership of your vehicle.
Pay a $10 non-refundable fee to the FOP. This is donated to Maryland Shock Trauma.
Pay a $25 fee to Maryland MVA.
Collect your tags at the MVA in Glen Burnie, or have the MVA mail them to you.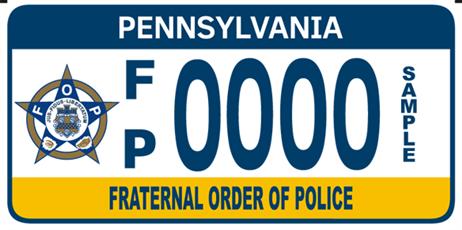 How to Get FOP Tags in Pennsylvania
Baltimore County Police Officers that live in Pennsylvania can apply for FOP license plates at the FOP office between 9 am and 3 pm on weekdays. There is a $50 fee for standard applications. Personalized tag applications cost $150. Your applications must be mailed to the Pennsylvania License Plate Program with a check payable to them. Pennsylvania prohibits FOP license plates for motorcycles. Associate Members of the FOP are not eligible for FOP license plates in Pennsylvania.